WELCOME TO BISHNOI VILLAGE SAFARI

Bishnoi Village Safari is the organization started by Rajas and Maharaja's of Jodhpur to show that Indian and foreign guest a glimpse of rich cultural life around their state of Mar war, A True Rajasthan.
If you want to get an experience of the tribal India, Bishnoi Village safari is the attraction around Jodhpur best for you. Which is organization by ShambhuramPrajapat(Weaver).
Bishnoi village of Jodhpur, Rajasthan is scenic beauty marked with Khejri trees and deer. Also in the village is the GudaBishnoi Lake. It is a natural lake, perfect as a picnic spot. A person interested in exotic wild life & nature should definitely visit this village. The Bishnoi community inhabits the village. The villagers are staunch worshippers of nature in all its forms, specially the sanctity of plant and animal life. They even pray to the green trees and animals that inhabit their land. In this world of exploitation everywhere, they make every effort to conserve the environment. Another fact about the Bishnoitribes is that they worship Lord Vishnu and are vegetarians.
Around the GudaBishnoi Lake, you can see numerous migratory birds like domicile Cranes etc. blackbucks and chinkaras. This pond is drinking point for antelopes black bucks of nearby area. Bishnoi village in Jodhpur, Rajasthan, India is a kind of desert oasis. It is the perfect place to experience the traditions and customs of tribal life. It is a place caught in a delightful time warp, where life still goes on like the days of the past. We organize full day and half day safaris at very reasonable cost and in some ways give our sincere efforts to help the poor and needy local people in this water scarce region.
And in Bishnoi village safari many more things to see potters family, weavers family, shaperd family,bishnoi family etc...in half day safari.
ABOUT BISHNOI
---
The sect was founded by Guru Jambheshwar (b. 1451) after wars between Muslim invaders and local Hindus. He had laid down 29 principles to be followed by the sect. Bish means 20 and noi means 9. Thus, Bishnoi translates as Twenty-niners. Killing animals and felling trees were banned. Before his death, he has stated that the black buck was his manifestation after death and should be conserved. The Khejri tree (Prosopis cineraria), is also considered to be sacred by the Bishnois.
---
View About Bishnoi
WORLD FAMOUS CAMEL SAFARI
---
We tell you about our safari The "Thar" engulfs in itself three prime cities of Rajasthan - Bikaner, Jaisalmer and Jodhpur (Osian). Around these cities, one finds huge and endless stretches of sand dunes. Thar is a culture, a life in itself, a home for many trebles, animal and bird species. You will surely be amazed to see this different kind of ecosystem where inspire of harsh conditions in summer, without water, flowers bloom (a cactus specie) and reptiles venture out of earth.
---
View Read More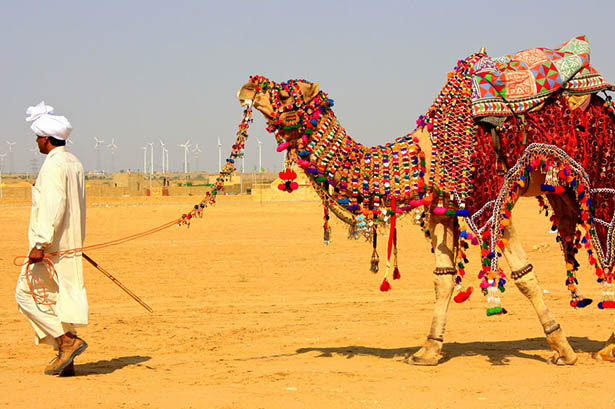 VILLAGE SAFARI
---
We will pick you from your hotel or place of your choice from Jodhpur city or from our Home stay.where you can visit to families of shepherds people. See how shepherds live in traditional way and only working with animals like goat, ship, Camel etc.Where you can spot wild life & visit to bishnoi families. Here you can watch wild animals in there natural habitats, many species of desert animals are found there some of them our Antelopes, Gazelle, Dumessille Crane, Rabbits, Blue Bulls, Migrated Birds, Peacocks etc
---
View Read More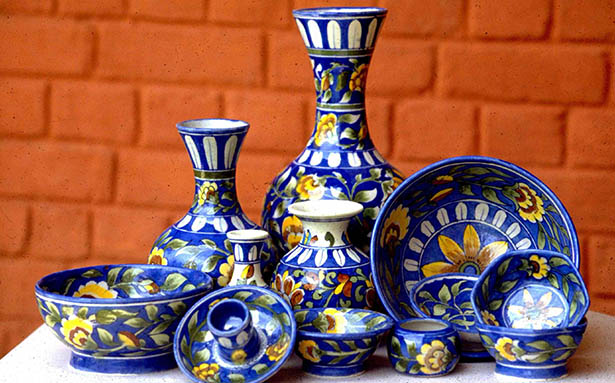 ART & CRAFT TOUR
---
Rajasthan is a magnet in terms of its tourist destinations with which travelers are bound to fall in love. It's not just the historical places, art forms, or mouth-watering delicacies that entice the tourists. They are equally interested in knowing as to what is famous in Rajasthan for shopping or the best shopping places in Rajasthan
---
View Read More
LEOPARD SAFARI
---
Leopard safari is blessed with the diverse beauty of Aravali range which brings you a prodigious experience of Indian leopard's. here you can see more than 60 males and females leopards along with cubs. increasing population of leopards in 60 kilometre area of jawai, makeing jawai and bera the best place in the world for leopard sightings and photography.
---
View Read More